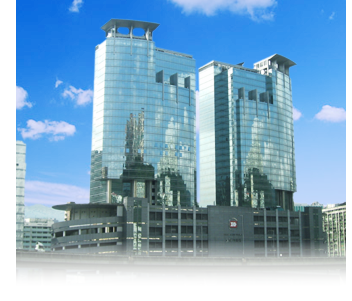 In view of the expanding demand in China, Ever Gain had envisaged our full-scale development in China for more than ten years. Having seen that the China of today became a WTO member state and deregulated its market as well as the expansion of the demands by China and other countries, Ever Gain determined that there exists a correlation between the needs of Chinese market and our policy, and initiated the construction of our own logistics centres as the first step of our full-fledged advancement in China.
In 2007, Ever Gain started the operation of bonded logistics centres at Xinsha Port located in Dongguan City of Guangdong Province, and Taicang Port located in Taicang City in the vicinity of Shanghai. The Xinsha Port Logistics Centre has a total area of 500,000m2, comprised of a 350,000 m2 logistics centre for the first phase and a 150,000 m2 logistics centre for the second phase. The Taicang Port Logistics Centre totals 300,000 m2.
We believe these logistics centres, designed by Ever Gain as a Japanese logistics company based on our comprehensive logistics philosophy and by fully utilizing our know-how obtained by the operation of our warehouse buildings for years, will serve our clients to their fullest satisfaction. Furthermore, our wholly self-operated warehouses have made customized services available upon our clients' demand.
Upon the introduction of our services, Ever Gain is fully committed to correspond to our valued clients' needs not only for our land and ocean transportation services, but also for our trade agency services including customs clearance services and sales/purchase services as well as leasing of our facilities. By doing so, we strive to become our clients' best logistics partner for their business development in China.

本文のおわりです